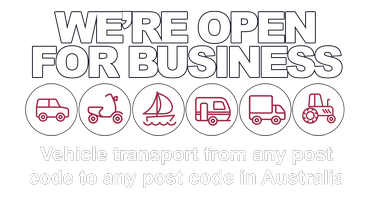 We're OPEN Australia Wide and here to support your car transport needs. We are not negatively affected by the interstate border controls, and now more than ever, we believe our personalised service can make a difference. We can transport a wide range of vehicles, including cars, bikes, boats, vans, trucks and caravans directly to your home. Home delivery is completely contactless whilst practicing Covid safe and social distancing best measures.  We also have an industry leading, premium and fully enclosed service.
We've implemented strict hygiene protocols and COVID-19 restrictions as advised by Government departments. Across our 50-year history, we've been here to keep the community going, in good times and bad.
---
Whilst it is business as usual, some Sydney metro collections and deliveries may be delayed. At all times our focus remains on achieving the ETA as often as possible. 
---
Please note - Due to security and safety reasons we do not allow the transport of personal effects in any vehicles. We apologise for any inconvenience and thank you for using CEVA Car Carrying for your vehicle transportation.
---
From Monday 6th September, cash payments are unable to be accepted at CEVA facilities. EFTPOS option is available.
---